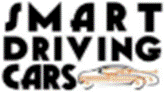 SmartDrivingCar.com/11.07-Missy-021723
7th edition of the 11th year of SmartDrivingCars eLetter

Carmakers Are Pushing Autonomous Tech. This Engineer Wants Limits.
C. Metz, Feb. 15, Last fall, Missy Cummings sent a document to her colleagues at the National Highway Traffic Safety Administration that revealed a surprising trend: When people using advanced driver-assistance systems die or are injured in a car crash, they are more likely to have been speeding than people driving cars on their own.
The two-page analysis of nearly 400 crashes involving systems like Tesla's Autopilot and General Motors' Super Cruise is far from conclusive. But it raises fresh questions about the technologies that have been installed in hundreds of thousands of cars on U.S. roads. Dr. Cummings said the data indicated that drivers were becoming too confident in the systems' abilities and that automakers and regulators should restrict when and how the technology was used.
People "are over-trusting the technology," she said. "They are letting the cars speed. And they are getting into accidents that are seriously injuring them or killing them."…" Read more Hmmmm…. Yup!! Excellent discussion is in SmartDrivingCars ZoomCast 304 / PodCast 304 W/Prof. Missy Cummings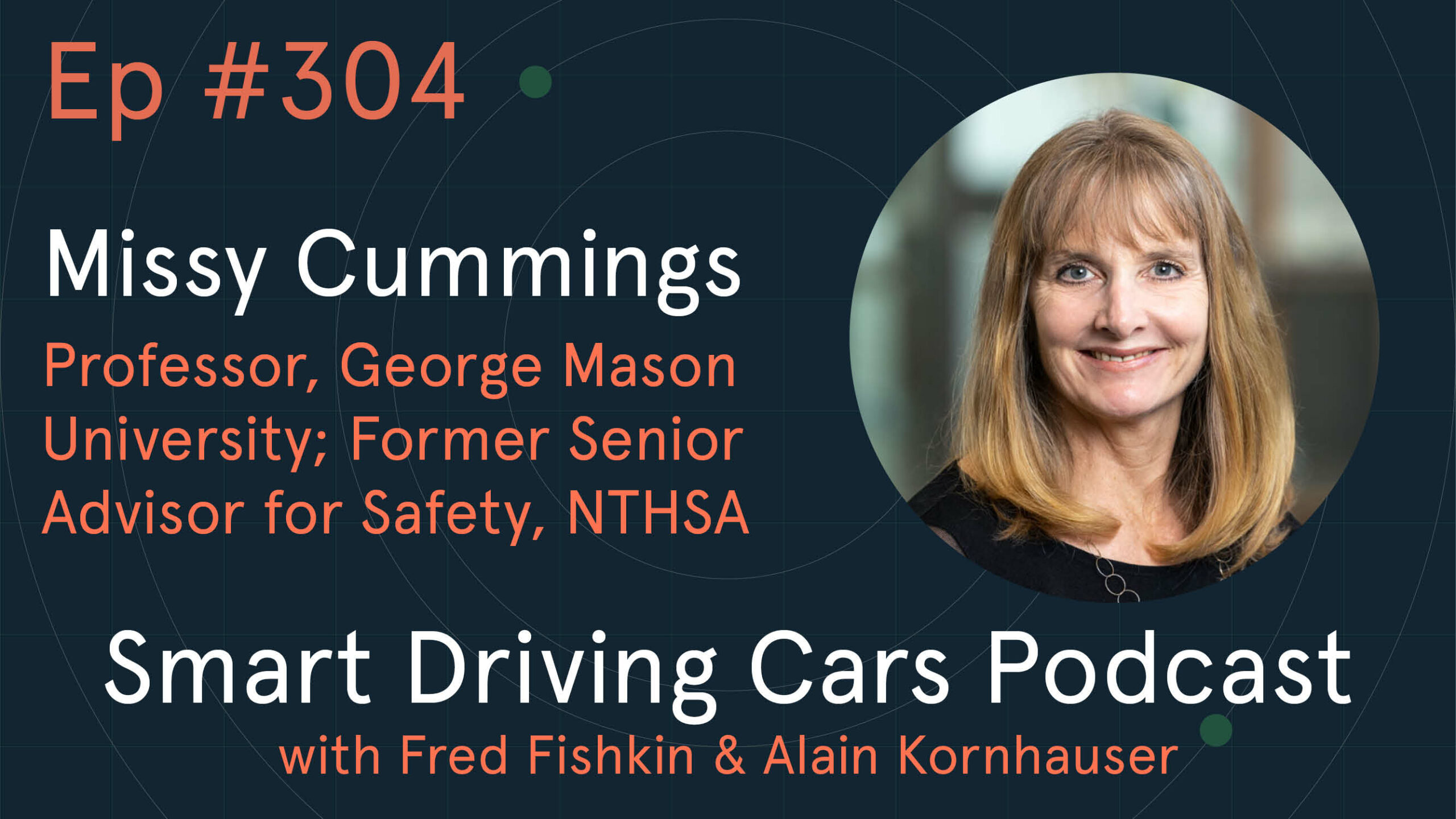 SmartDrivingCars ZoomCast 304 / PodCast 304 W/Prof. Missy Cummings
"F. Fishkin, Feb. 16 " She was among the first female fighter pilots in the Navy, was recently a senior NHTSA safety advisor, and is a professor of engineering and computer science. Missy Cummings is worried that ADAS technology is causing more people to speed. What to do? Dr. Cummings joins Alain and Fred to discuss. Plus the latest from Zoox, Tesla and more.
0:00 open
1:00 Missy Cumming pushing for limits on autonomous tech
9:30 hands free, feet free driving dangers
15:00 Should tech be used to block speeding and reckless driving?
32:00 Issues with intelligent cruise control
40:30 Is the battle for cars that would forbid speeding winnable?
44:00 Are vehicle safety systems not communicating with each other?
50:00 Is the problem with vehicles identifying stationary objects being addressed?
55:20 Zoox begins carrying passengers on public roads in vehicles without steering wheels
57:17 Rob Mauer's Tesla Daily
58:30 Ken Pyle's ViodiTV compiles autonomous round up from CES
59:25 Brad Templeton launches Robocars podcast
59:48 Alain will lead off MIT Mobility Forum series Friday
"
---

<![if !supportLists]>·

<![endif]>
Fridays 12:00-13:00 Boston Time Open to the public
https://mit.zoom.us/meeting/register/tJIoduytqDsiE9ZKHfZ9Mf1hHIzSCx-TxIEq
<![if !supportLists]>·

<![endif]>Hosted by Prof. Jinhua Zhao
AGENDA
<![if !supportLists]>·

<![endif]>
Feb 17 Alain Kornhauser "Envisioning Profitable Autonomous Transit Networks "
<![if !supportLists]>·

<![endif]>
Feb 24 Hani Mahmassani "Telemobility, hybrid work and the next normal"
<![if !supportLists]>·

<![endif]>
March 3 Liz Renold and David Mindell "Tectonic shifts in science, technology, and industrial policy: looking ahead"
<![if !supportLists]>·

<![endif]>
March 10 Juan de Dios Ortuzar "Modelling Sustainable Options – the importance of habit and perceptions"
<![if !supportLists]>·

<![endif]>
March 17 Robin Chase "The case against transportation policy priority one being electrified personal cars"
<![if !supportLists]>·

<![endif]>
…

Save the Date:
6th Annual Princeton SmartDrivingCar Summit:
Monday Evening, May 22 -> Wednesday 5pm, May 24, 2023
*******************************

Electric Vehicle Run-off-Road Crash and Postcrash Fire
Investigation Details, "…We ​​determined that the probable cause of the Spring, Texas, electric vehicle crash was the driver's excessive speed and failure to control his car, due to impairment from alcohol intoxication in combination with the effects of two sedating antihistamines, resulting in a roadway departure, tree impact, and postcrash fire…." Read more Hmmmm….. Speaks for itself. ALain

Amazon's self-driving car shuttles people on public roads for the first time
E. Ludlow, Feb. 13, "Zoox, the self-driving startup owned by Amazon.com, carried passengers in its fully autonomous vehicle on public roads for the first time.
Last week, the electric vehicle, which doesn't have a steering wheel, ran a mile-long route carrying staff between Zoox's two main buildings in Foster City, California, the company said in a statement. The firm will now operate a shuttle for employees on the same trip while it seeks additional clearances to expand its service to the public.
The company said the robotaxi trip marks the first time that a vehicle designed without human controls has carried passengers on a public road.
Zoox's driverless testing permit, which it has held since September 2020, was extended by California to include the purpose-built robotaxi. To date, Zoox's public-road testing has been limited to a fleet of retrofitted gas-powered cars that carry sensors powering the self-driving technology…." Read more Hmmmm…. I , of course, think that this is great. It may well be the first serious purpose-built automated transit vehicle that might actually be able to safely operate on a sufficient number of public streets to affordably deliver high-quality mobility to the many who live in our worse "transit deserts".
Waymo's Firefly was too small to be a transit vehicle and I'm not aware that the Cruise Origin has yet been out on public streets. VW plans to launch a special purpose vehicle (SPV) for self-driving operations, including a robotaxi fleet, delivery services, and shuttles that could deliver valuable mobility in a MOVES-style Autonomous Transit Network.
The Zoox vehicle did/does have a safety driver/attendant on -board closely overseeing its safe operation.
Personally, I would welcome Zoox to come to New Jersey. Alain

Amazon's Self-Driving Car Hits Public Roads
B. Hershman, Feb. 15, "On February 11, the EV, which does not contain a steering wheel, transported staff in Foster City, California, along the mile-long route between Amazon's two main buildings, the company said in a press release.
The company described the event as "the first time in history a purpose-built robotaxi — without any manual controls — drove autonomously with passengers."
Zoox will now operate a shuttle for employees on the same route as it seeks more clearances to offer its services to the public, according to The Detroit News.
The company has held a driverless testing permit since September 2020, The Detroit News reported, which was expanded by California to include its robotaxi….
"It may well be the first serious purpose-built automated transit vehicle that might actually be able to safely operate on a sufficient number of public streets to affordably deliver high-quality mobility to the many who live in our worst 'transit deserts'. Personally, I would welcome them to come to New Jersey," Alain Kornhauser, professor and transportation director at Princeton University, told The Dallas Express. … " Read more Hmmmm….. Yup!

Mobileye riding high after shelving fully autonomous vehicle dream
S. Shulmanm Feb. 16, "… The last few months have been turbulent and unique in the global automotive industry. It became completely clear that the dream of a fully autonomous vehicle, one that drives itself without the presence or involvement of a driver, will not come true soon – not in the next five years and not even in the next ten, as was previously hoped. The consensus today speaks of a possible realization of the dream around the year 2050.
At first glance, this should have been bad news for Mobileye, whose sale to Intel for $15 billion was built on the vision of the fully autonomous car. However, in practice, it was precisely the postponement of this dream that served as the starting point for the rapid upward run being experienced by Mobileye shares. Around $100 billion have been invested in the development of an autonomous vehicle in the last decade according to a recent report by the consulting firm McKinsey, but even Shashua himself, who is considered to be one of the leaders of the field, admits that there will not be a fully autonomous vehicle that will drive everywhere and without a driver in the near future. … " Read more Hmmmm….. Wow! Read this carefully. We knew that MobilEye's strength was that it has "$3.5B" in booked business (none of which is "driverless") If that's today's real strength, then where does that leave the folks centered on driverless??? Alain

Ford Shockingly Admits Defeat + FSD Beta "Recall", Tesla Firings
R. Maurer, Jan. Feb. 16, "➤ Ford CEO makes surprising admission on competitive position ➤ Producer price index comes in higher than expected ➤ FOMC members comment on rates ➤ Tesla issues voluntarily over-the-air recall on FSD Beta ➤ Model S/X owners offered upgrade incentive ➤ Renault comments on Tesla's price cuts
0:00 Intro / TSLA
3:20 FSD Beta recall
8:47 Tesla firings (see pinned comment)
10:22 S/X discount
11:26 Ford admits defeat
13:59 Renault on price cuts
Read more Hmmmm….. Wow! 3:20 FSD Beta recall. Alain
ViodiTV's View of Autonomous Shuttles at #CES2023
K. Pyle, Feb. 14, "With recent layoffs, questionable return on investment, and public pushback in some places, it seems like the dream of robot-driven vehicles will remain a dream.1 That may not be the case, however, as some credible and long-established entities displayed electric, autonomous, shared shuttles at CES2023.2
These shuttles share a mission to serve as a complement to public transit in either an on-demand or route-based approach. As such, customer experience, ongoing operations, and the ability to serve various business cases were a common thread of these offerings. Designing for inclusion, maintenance, safety, and cleanliness are some of the high-level attributes shared by these different providers.
The routes these shuttles navigate will be limited to an Operational Design Domain. That is, they won't go everywhere at any time. The shuttles are really part of a bigger solution that includes customer ordering and pick-up/drop-off locations.
The autonomous technology that drives these vehicles was secondary and somewhat under the hood. This lack of hype for the technology and focus on operations probably bodes well for where these are in the product release cycle. Expect these shuttles to begin appearing on the road in commercial operation around 2025…." Read more Hmmmm….. Ken: Excellent Summary. Please watch the video. Alain

Tesla's Next-Gen Hardware Leaked? + Massive Supercharging Updates, Upgrade Rumors
R. Maurer, Jan. Feb. 15, Significant new details on Tesla's next-generation FSD hardware likely leaked ➤ Barclays issues TSLA update ➤ New Tesla SEC filings ➤ Some Tesla delivery estimates move out ➤ Tesla, US Government share major Supercharging network updates ➤ Giga Shanghai reportedly pausing for upgrades ➤ Government official comments on Tesla and Mexico ➤ Giga Berlin battery production update ➤ Musk discusses Twitter CEO position ➤ Tesla posts robot video
0:00 Intro / TSLA
1:14 SEC filings
2:35 Delivery windows
4:40 Major Supercharger news
9:51 Rumor update
10:37 Hardware 4 leak
17:28 China production rumor
18:53 Tesla & Mexico
19:09 Berlin battery production
19:41 Musk comments
20:15 Robot dating
"Read more Hmmmm. Lots of good news here. Alain

Tesla's new self-driving (HW4) computer leaks: Here's a teardown
F. Lambert, Feb. 15, "Tesla's new self-driving computer, Hardware 4.0 (HW4), has leaked as the automaker appears to be already building some cars with the upgraded system.
Here's a first teardown.
We have known that Tesla has been preparing an upgrade to its Autopilot/self-driving hardware for a bit now.
Most notably, Tesla filed with the FCC to add a new radar on its vehicles and said that it planned to start marketing it in January. A new radar would mean that Tesla plans to update its sensor suite for Autopilot and self-driving.
We have also heard that the automaker is changing its cameras, according to a filing with Chinese regulators.
Finally, Tesla is expected to produce a new self-driving computer to merge all those new sensors into a more powerful computing platform…" Read more Hmmmm. Read on. Good information here.. Alain

Robocars Podcast on Top Issues of Jan 2023 w/Mario Herger: Cruise, Waymo, Tesla, Lithium, CES & More
B. Templeton, Feb. 4, "Inaugurating a discussion series on robocars and future transportation, we discuss many topics. It's long, so video chapters will let you pick just the topics of interest. I've invited Mario Herger of https://thelastdriverlicenseholder.com to discuss these topics:
0:00 Intro
1:17 Waymo and Cruise letters from San Francisco(*)
9:49 Calling 911 on sleeping people and cameras in cars
18:33 Consumer Reports on drive-pilot systems (ADA)
25:18 Mercedes S-Class Level 3 in Nevada
33:18 The Tesla Bay Bridge pile-up (*)
37:52 Tesla's Safety Numbers are Back
45:03 Waymo at the Superbowl
49:22 Running out of Lithium and Toyota (*)
1:01:24 Emissions from AVs (*)
1:10:18 Layoffs at Waymo Via
1:17:20 CES
1:21:20 Wrap-up
Read more Hmmmm….. Brad, nice start. Alain

U.S. government will pay Tesla to open its charger network to non-Tesla EVs
R. Mitchell, Feb. 15, "The Tesla deal is part of the Biden administration's $7.5-billion plan to fund 500,000 EV chargers throughout the U.S., mostly along major highways at 50-mile intervals. The spending was approved by Congress in 2021. Further details were announced Wednesday morning. Tesla's share of that pie was not disclosed.
Tesla's proprietary Supercharger network is by far the world's largest and most reliable, and is considered a key competitive advantage for the automaker. By opening its network to outsiders, however, Tesla is positioned to boost its charging revenue and profit margins. (The company had said it would charge higher prices for non-Tesla charging if and when it opened the network.)
Currently, Tesla provides 28,000 charging ports at Supercharger stations in the U.S. and 40,000 worldwide.…." Read more Hmmmm….. Wow! . Alain

BUGATTI CHIRON PROFILÉE BECOMES MOST VALUABLE NEW CAR EVER AUCTIONED
Press release, Feb. 2, "The Bugatti Chiron Profilée, a one-of-a-kind piece of Bugatti history and the last W16-powered car available from the Atelier, has sold for an incredible price of 9,792,500 Euros net*. This sale at the RM Sotheby's auction which took place in Paris on February 1st makes the Chiron Profilée the most valuable new car ever sold at auction…." Read more Hmmmm….. A whole different world. Alain
---
---