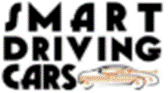 SmartDrivingCar.com/11.35-Safer-09/12/23
35th edition of the 11th year of SmartDrivingCars eLetter

Waymo's autonomous vehicles are significantly safer than human-driven ones, says new research led by Swiss Re
Company News, Sept 6, "Waymo and Swiss Re, one of the world's leading reinsurers, partnered in 2022 to advance risk assessment methodologies and approaches to evaluating safety of autonomous vehicles.

Today, we're sharing new research led by Swiss Re which shows Waymo's autonomous vehicles are significantly safer than those driven by humans. In the over 3.8 million miles that Waymo drove without a human behind the steering wheel across San Francisco, CA and Phoenix, AZ, there were zero bodily injury claims and a significant reduction in the property damage claims frequency.

While the research community and general public have long asked whether an autonomous driver is safer than human drivers, the industry has faced challenges in developing a robust and well-calibrated human performance benchmark for comparison. This study addresses these challenges by establishing a comparison baseline based on liability insurance claims data.
The study compares Waymo's liability claims data with mileage- and zip-code-calibrated private passenger vehicle (human driver) baselines established by Swiss Re. Based on Swiss Re's data from over 600,000 claims and over 125 billion miles of exposure, these baselines are extremely robust and highly significant.
The findings indicate that in comparison to the Swiss Re human driver baseline, the Waymo Driver — Waymo's fully autonomous driving technology — significantly reduced the frequency of property damage claims by 76% (a decrease from 3.26 to 0.78 claims per million miles) when compared to human drivers. Furthermore, it completely eliminated bodily injury claims, a drastic contrast to the Swiss Re human driver baseline of 1.11 claims per million miles…." Read more Hmmmm… Compelling findings from folks whose livelihood is focused on assessing safety. As the San Francisco deployment has demonstrated, Waymo passes the proof-of-concept "Turing Test" for safety. However, they have yet to demonstrate that they can pass a proof-of -market test. Alain
************
<![if !vml]>

<![endif]>SmartDrivingCars ZoomCast 334 / PodCast 334 Waymo autonomous vehicles safer than humans
F. Fishkin, Sept. 12, "Waymo and big re-insurer Swiss Re say Waymo's autonomous vehicles are safer than human drivers. Tesla's Dojo supercomputer sends shares higher. Cruise Origin on verge of getting okay. No steering wheels or pedals. Episode 334 of Smart Driving Cars with Princeton's Alain Kornhauser and co-host Fred Fishkin.
0:00 open
0:30 Waymo Swiss Re research shows Waymo's autonomous vehicles are safer than human drivers
10:47 Tesla shares jump after Morga Stanley analysts see Dojo supercomputer value
13:15 James Douma explanation of FSD included in newsletter
23:00 And Tesla Daily Rob Mauer highlights as well
23:30 GM Cruise near approval from NHTSA for Origin vehicle without steering wheel or pedals.
28:00 California bill requiring drivers in driverless trucks sent to governor 31:00 SpaceX Starbase readies Starship 25
35:20 Just back from Florida AV conference
36:50 Alain impressed with EVTOL tech at Florida conference

Someone seen destroying a RoboTaxi in San Francisco this weekend.
BrokeAssStuart Sept 11, " What do you think, hero or villain?" Read more Hmmmm… Even if the writer was not complicit in this criminal activity, they are complicit in the media's refusal to tout the benefits of self-driving for the millions who cannot afford to/are unable to operate a personal vehicle. Even to suggest that the cowardly criminal, hiding behind their black mask and hood, willfully smashing up what could be a public asset (and, in any event, is not their property to destroy) might be considered "heroic" is sickening. And the irony is, of course, that if this person were interviewed, they might say they were in favor of a mobility option that has the potential to serve those who are currently marginalized or overlooked by existing transportation systems. What a sorrowful disconnect between potential and perception.
X should be out front saying "totally reprehensible". So should The SF Standard, and every other media outlet in the Bay area. This isn't cute. It isn't funny. It is illegal and should not be tolerated. I wonder if those who deliberately sabotaged AVs with cones are now doing some soul-searching…How much vandalism is permissible? And who gets to decide when it is ok to attack and/or disable vehicles?
Then again, perhaps we should take this message at face value: what Waymo and Cruise have been selling to the SF community is not even close to being something desired by the community. Safety, the cornerstone of their pitch, hasn't been sufficiently compelling to keep such behavior in the unthinkable category. Intruding as a "me, too" into the market served by Limo/taxi/Uber/Lyft has been a failure.
Unless the media, law enforcement, and the community expresses outrage and prosecutes those placing cones on hoods and vandalizing vehicles, it will be impossible for Cruise or Waymo to do a successful "proof-of-market" in SF. Opportunities in neighboring SV and all of California may also be lost. To date, their balance sheets have been nothing but UGLY. Without 100% support from the media/law/community on this one, the only option is to punt on SF much the same way that Amazon punted on Queens, NY. Time to serve a community that actually values safe, equitable, and affordable transportation. Alain
. .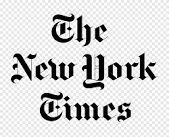 The City Looks Different When You're Older
H Hog, Sept 9, "For many of us, leaving our homes and navigating the outside world doesn't require much effort. But for older adults, our towns and cities are filled with obstacles — stairs, unsafe sidewalks and crossings, inadequate lighting — that grow increasingly difficult for them as they age. On top of that, most American cities lack robust public transportation. These challenges combine to keep many older Americans at home, isolated from social and cultural activities that are proven to keep conditions like dementia at bay, from essential medical care, from the world around them.
As America grows older, the demand for age-friendly infrastructure will grow, too. The New York Times asked people over 65 to share some of the difficulties they face navigating their towns and cities. The solutions that would help them — and so many others — are often quite simple but require seeing the world around us from a different point of view…." Read more Hmmmm… Waymo and Cruise, take note: there is a sizeable community of folks who WANT what you have to offer. Alain
<![if !vml]>

<![endif]>Tesla Stock Jumps After Morgan Stanley Says Share Price Could Hit $400 Due to Dojo Supercomputer
C. Dulaney, Sept 11, " Tesla's shares jumped Monday after Morgan Stanley analysts upgraded the stock, citing the potential of the supercomputer that Tesla is developing.
The Morgan Stanley team raised their price target on Tesla shares by 60% to $400, from $250, and recommended investors move to an "overweight" holding. The shares were recently up more than 9% and the S&P 500's best performers
The team includes Adam Jonas, one of the highest-profile Tesla analysts. The new price target is the most-bullish on Wall Street, according to FactSet data…." Read more Hmmmm… Adam, What took you so long to see the virtue of DoJo? J Alain

Tesla Robotaxi Concept Revealed! + TSLA Stock Soars, Strong China Production
Rob Mauer, Aug. 28, ".➤ First look at Tesla's concept for a robotaxi ➤ Morgan Stanley upgrades TSLA stock ➤ New details on FSD 12 ➤ China production for August ➤ Giga press photo ➤ Semi production rumor ➤ Tesla promotional video at baseball game ➤ Calendar" Read more Hmmmm… Really good day! Alain

Cruise 'just days away' from approval to mass-produce Origin robotaxis without steering wheels
Andrew Hawkins, Sept 7, GM-backed Cruise is "just days away" from regulatory approval to begin mass production of its fully autonomous vehicle without a steering wheel or pedals, the company's CEO, Kyle Vogt, said at an investor conference Thursday.
Cruise first unveiled the Origin robotaxi in early 2020 as a bus-like vehicle built for the sole purpose of shuttling people around in a city autonomously. But since then, the company has been mired in a lengthy regulatory process before it can begin mass production.
The vehicle's lack of traditional human controls means that Cruise needs an exemption from the federal government's motor vehicle safety standards, which require vehicles to have a steering wheel and pedals. The Origin has neither.
The National Highway Traffic Safety Administration (NHTSA) only grants 2,500 such exemptions a year. There is legislation to increase that number to 25,000, but it is currently stalled in the Senate…"Read more Hmmmm…Why such a tedious process for such a trivial request? How much damage could 2,500 of anything really do? Even 25,000 of anything is but a drop in a bucket. Of what could NHTSA be afraid? Alain
James Douma Explains FSD V12 Self Driving
Herbert, Sept 7, "
James Douma reviews Tesla's FSD Full Self Driving. James is an engineer, entrepreneur, and investor who has spent decades looking into the promise of machine learning and neural networks gives his reactions to Elon Musk's livestream of Full Self Driving V12
James breaks down why this seemingly simple drive is so historic. What exactly does Tesla mean when they say that the vast majority of V12 is AI code. Can competitors simply copy the software? How many years will it take for the next robotaxi company to emerge? …Watch Video Hmmmm… Yup! Alain
<![if !vml]>

<![endif]>Good or bad news for SpaceX's Starship Flight 2?, New Lunar Lander Launched
M. House, Sept. 9. "It has certainly been a spectacular week down at the Gateway to Mars! We got to witness Ship 25 rolling out and stacking on top of Booster 9, as well as some integrated testing. Elon Musk posted at the start of the week that Starship is ready to fly. That's right my friends, we looked to be in the end game, buuut, is that actually true? With all this new updated FAA info, is it Good or bad news for SpaceX's Starship Flight 2? Yes? Or …no!? We also had a New Lunar Lander Launched from JAXA, and much much more, so, loads to cover today…." Read more Hmmmm… Getting close. Alain
<![if !vml]>

<![endif]>Will it work? What's different from the first SpaceX Starship launch?
F. Schlang, Sept. 8, "SpaceX Starship 25 stacked on top of Super Heavy Booster 9! Will this launch be a success? SpaceX Crew 6 returns back to Earth! Stoke Space is ready for a static fire, and Firefly is doing something rather crazy!… " Read more Hmmmm… This IS crazy! Alain
<![if !vml]>

<![endif]> Countless Hardware Upgrades at Starbase Ahead of Next Orbital Test! – Starbase Weekly Update #79
Lab Padre, Sept.10, "This week at Starbase Starship 25 is stacked onto Booster 9 at the launch site, making it the largest rocket ever built, and construction of Booster 13 gets underway as crews continue building out the infrastructure at all corners of Starbase, while over at Cape Canaveral, Shannon and Megan return to port following the Crew-6 splashdown as the rest of SpaceX's marine assets continue supporting the rapid pace of Starlink launches. " Watch Video Hmmmm… This is also crazy. Alain

Bill mandating humans behind the wheel of driverless trucks heads to Newsom's desk
R. Mitchell, Sept. 11, "Gov. Gavin Newsom is on the spot. The California Senate passed a bill Monday mandating human drivers behind the wheel of autonomous trucks on state highways for at least the next five years. The Legislature says it's concerned about safety. The governor's office says it's concerned about innovation.
It's now up to Newsom to veto the bill or sign it. All indications point to veto. Go-Biz, the governor's California business development office, wrote a letter to the bill's sponsor that argues passage of the bill would hamper the state's competitiveness, limit supply-chain innovation and undermine existing oversight…." Read more Hmmmm… You can't make up this stuff. .Maybe they should require two drivers as many states require two drivers on freight trains and those train engineers only control the train in the longitudinal direction. Trucks also require lateral control so 4 might be needed to ensure safety. Just think of the number of jobs created. California can lead the nation in job creating legislation. Go, California! Alain
***
IATR 2023 36th Annual Conference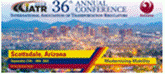 ***

Conference
San Jose, CA
Nov. 30 -> Dec. 1, 2023
********************